Social Security Maximization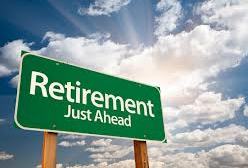 The decision you make regarding how and when to claim your Social Security benefits will be among the most complex and largest financial decisions you will make in your lifetime. In making this very important decision, there are a lot of very common mistakes people unwittingly make in signing up for their benefits. Most individuals are completely unaware of several little-known strategies capable of greatly increasing your benefits, helping boost the amount of income you are able to receive in retirement. We can help!!!
Get Started Today! Click here to understand your current Social Security Estimate: www.ssa.gov
JOIN OUR MAILING LIST TO RECIEVE ANNOUNCEMENTS ON ALL UPCOMING WORKSHOPS IN YOUR AREA!
SIMPLY EMAIL SUSAN@LYNCHFINANCIALTEAM.COM WITH YOUR REQUEST.
PLEASE NOTE: The information being provided is strictly as a courtesy. When you link to any of the web sites provided here, you are leaving this web site. We make no representation as to the completeness or accuracy of information provided at these web sites.