Retirement Strategies Workshop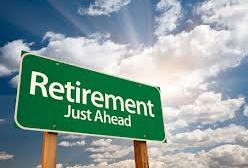 Are you Financially Prepared for the Challenges Ahead, Regardless of Market Conditions?
With all that is going on with the economy today, planning for tomorrow is becoming more and more difficult. Volatile markets due to an uncertain economy, anticipated tax increase, inflation, escalating geopolitical pressures, and countless other factors have American pre-retirees and retirees on edge and looking for answers.
Don't Let Current Financial Uncertainties Affect Your Retirement
Having enough money to survive and maintain the lifestyle in retirement you are accustomed to living requires a comprehensive plan and sound financial advice. Join us for this very informative event and learn how sometimes it's not what you know but what you don't know that can potentially hurt you!
Our Retirement Strategies Workshop is hosted by Jay Lynch with Lynch Financial, a 3rd Generation Local Wealth Strategist who specializes in retirement planning and is devoted to assisting local residents in protecting their assets and helping ensure that their money lasts.
Topics include
What level of risk your retirement nest egg is exposed to today
How to manage your assets to generate income in any market cycle
When to file for Social Security to maximize your benefit by 32%
How to manage your assets to minimize taxes on income
What strategies are available to preserve your legacy


JOIN OUR MAILING LIST TO RECIEVE ANNOUNCEMENTS ON ALL UPCOMING WORKSHOPS IN YOUR AREA!
SIMPLY EMAIL SUSAN@LYNCHFINANCIALTEAM.COM WITH YOUR REQUEST.